Hello, thanks for finding me here. I enjoy being an acupuncturist because it enables me to practise a healing system that connects our mind and body – the person and the pain are addressed as one system. It's always a privilege to get to know clients over sessions lasting just under an hour.
I studied acupuncture at the world-renowned College Of Integrated Chinese Medicine (UK) in 2009 (a three and a half year degree course with one year of clinical supervision) and practise both TCM and Five Element styles. I look at the whole picture of your health – how your physical, emotional and spiritual systems relate. This makes treatment not only very effective but can also produce some surprisingly pleasant feelings of increased wellbeing.
Acupuncture based in Chinese Medicine (as opposed to dry needling) can help with a wide variety of physical and emotional challenges. It's been used in China for thousands of years to heal and as a preventative medicine. Acupuncture supports conventional medicine and assists recovery from illness.
Acupuncture is successful in treating a wide variety of health issues including: stress, anxiety, low mood, depression, motivation, insomnia, digestion, headaches, muscular pain, back pain, shoulder problems, joint problems, skin issues, fertility, PMT, menstrual irregularities and menopausal symptoms.
Diagnosis includes lots of chatting and looking at signs presented by your tongue and pulse points on both wrists. Acupuncture points are found across the whole body and tap into the energy systems of your organs to rebalance your system. An acupuncturist selects around 7 points per treatment, sometimes more if treating pain in a specific area. Acupuncture needles are as fine as hairs and provide gentle stimulation.
Acupuncturists encourage your body to heal itself by addressing patterns of disharmony. This can include dietary and lifestyle advice too.
Client testimonials
"From the moment I met Sophie I felt incredibly at ease. I really looked forward to my weekly treatments during which Sophie coupled the acupuncture treatment (for fertility issues) itself with discussing diet, lifestyle and my general well being/state of mind. Each week I left feeling refreshed, positive and energised. I'd highly recommend Sophie to anyone seeking to have acupuncture."

Camilla, Lawyer
"When I started visiting Sophie I was suffering from excruciating sciatic pain, shoulder pain and generally feeling sluggish and very overweight. However now after 6 treatments I can truly say that I feel like a different person; the shoulder pain has disappeared completely and the sciatic pain has all but disappeared."

Angela, Administrator
"I met with Sophie for a number of weeks and she helped me in understanding the nature and cause of my condition and how various simple changes to my diet and lifestyle would help alleviate it. She is extremely approachable and talks you through the whole acupuncture procedure."

Laura, Designer
"I found the treatment really effective, it taught me to listen to different parts of my body instead of just assuming I knew what was wrong. Initially I went to see Sophie with a pain in my knee which I soon discovered was linked to my immune system… luckily with a few treatments I had no illness and also no pain in my knee… such a lifesaver."

Sabrina, Fashion PA
"Sophie is very intuitive and a good listener. After each acupuncture session I felt calm and relaxed. I definitely recommend her."

Anna, Documentary Director
"My general well being has improved so much due to the fact that I am now sleeping very well, something that I hadn't done for a very long time. I am full of energy so much so that I have got to grips with my weight problem, exercise regularly. I am at the age where I suffer from hot flushes, which are very wearing; again after a few weeks of treatment the flushes have subsided so much that they are no trouble to me now."

Victoria, Producer
"Sophie treated me for pain related to sciatica from an old sports injury. The treatment was excellent, the pain was relieved very quickly and the muscle tension and spasms that caused it are very rare now."

Charles, Digital Producer
North London Acupuncture
Clinic
14 St George's Mews, Primrose Hill, London NW1 8XE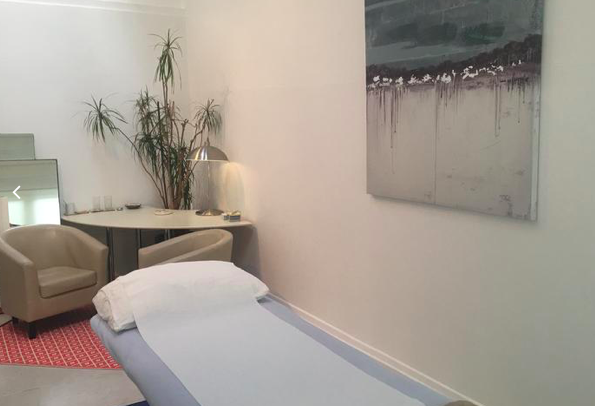 Home visits
Stoke Newington
Tufnell Park
General health consultations available on Zoom.
Please email or call to discuss treatment options.

Treatments
Initial consultation and first treatment – 1.5hrs
Subsequent treatments – 50mins
Six weekly treatments are recommended initially to kick-start and maintain positive change in your health.
Due to the financial challenges of Covid-19 I'm charging on a sliding scale. Lower cost options available for NHS workers and those affected by loss of work in the creative industry.
Blocks of four treatments are available at a discounted price.
Please email or call to discuss payment options.
Please give me 24hrs notice of cancellations otherwise full fee will be charged.
I'd adhere to Covid-19 guidelines and my clinic in Primrose Hill has a UV air cleaning system and the treatment area is cleaned between patients. There are just two treatment rooms with a large airy waiting room in between.